Sauteed Eto with kelewele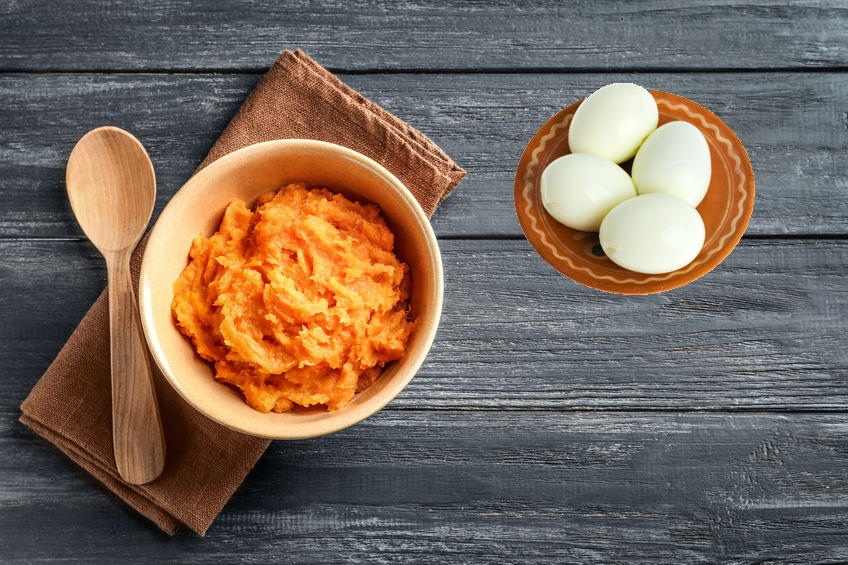 Eto is a popular Ghanaian dish made with yam and usually eaten as lunch. In a lot of Ghanaian ethnic groups, it is made specially on a person's birthday. It has been a local substitute over decades for what many know as a birthday cake. Below is my unique recipe of Eto sautéed with vegetable and beef, served with my all-time favorite kelewele.
Serving 4 to 6 people
Ingredients
Yam
Palm oil
4-6 Eggs
Plantains
1 large onion
2 tablespoons of black pepper
10 kpakpo shito pepper
1 kg of chopped beef
4 tablespoons of peanut butter
3 tablespoons of ginger paste
Half a clove of garlic
1 small cabbage
2 medium bell peppers
2 tablespoons beef seasoning
Salt to taste
Things needed
Blender
Chopping board
Knife
Bowl
Ladle
Sauce pan
Frying pan
Read My healthy Ghanaian pancake recipe (with honey and lemon syrup)
Preparation
First cut your yam into small pieces
Pour your cut yam pieces into a pan and add some water until. Ensure the water level is more than the quantity of yam in the pan
Add some salt to taste
Leave it to cook for 30 to 40 minute. The goal is to ensure the yam is soft enough
While the yam is cooking chop up your onions
Pour them into a blender and add the half clove of garlic and the kpakpo shito peppers
Blend thoroughly until mix is smooth
Put your beef into a sauce pan and pour only half of the blended marinade/onion mix into it
Add two medium cups of water
Add some salt to taste as well as the beef spice
Allow beef to cook for 45 minutes to 1 hour. The goal is for it to cook until it is tender
Check to see if the yam is ready. You can test whether the yam is cooked by putting a fork through. If it goes through easily you know your yam is well done.
Once you've checked and its done, pour the water out
Then mash the yam using a fork or potato masher
Put the mashed yam into a bowl and set it aside
Boil your eggs until cooked and set aside with the yam
Once your chopped beef is cooked drain the stock into a separate bowl
Place some cooking oil onto the fire
Once the oil is hot fry your beef at medium heat
After the beef is well fried place it onto a plate with a with a paper towel to ensure oil drains out. You can also use a strainer.
Time to make the Eto
Take another saucepan and pour a reasonable amount of palm oil into it.
Add the other half of the blended onion mix
Put in 1 tablespoon of black pepper
Add your ginger paste including some of the stock from the cooked beef. Put just enough stock depending on what you have to ensure your onion mix on the stove isn't watery but still has a relatively thick texture
Allow it to cook for roughly 8 to 12 minutes
Add two table spoons full of peanut butter and some salt to taste
Then add your mashed yam and stir until the sauce is well mixed with the yam
Follow by adding your fried beef
Keep on low heat
Cut your cabbage and bell pepper and add them to the mashed yam
Still thoroughly and leave on low heat for 3 minutes with the pot closed
Turn it off and leave it for another 5 minutes for the heat to gently cook the vegetables. The goal is to make sure they still have a bit of a crunch.
Read A healthy Ghanaian dish for fitness lovers: Garlic buttered seafood kontomire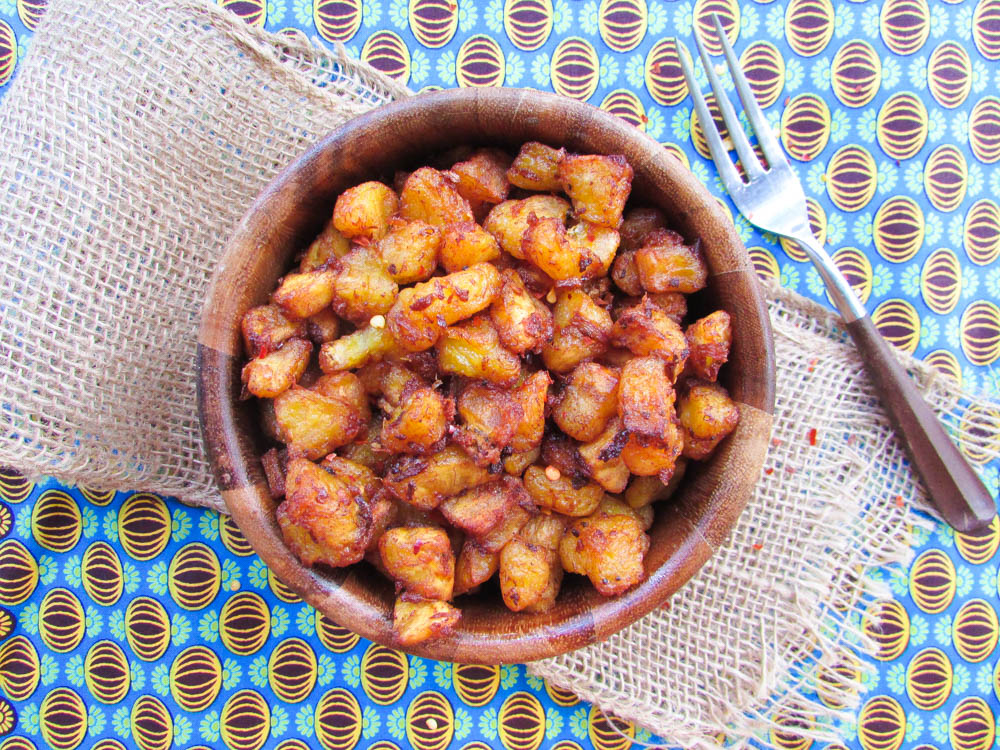 Your kelewele (spiced fried plantain)
Ingredients
Coconut oil or regular vegetable oil
Powdered ginger
Powdered pepper
Cayenne pepper
Black and white pepper

Salt

Cut up your plantain into small pieces
Add all your spices
Add some salt to taste
Heat your oil on the stove
Fry the plantain at medium heat until golden brown
Now serve alongside the Eto and boiled eggs.
Don't have time to cook? You can order your favorite Ghanaian dishes from the following restaurants: