My healthy Ghanaian pancake recipe (with honey and lemon syrup)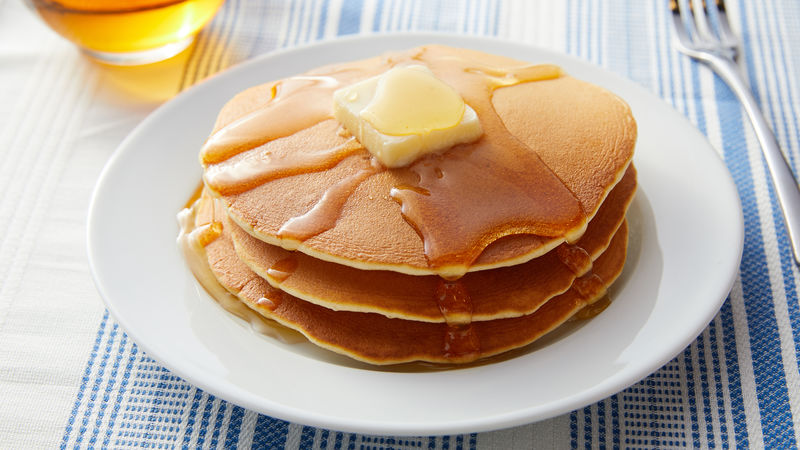 The saying, "eat breakfast like a king" just got more intriguing, yummy and healthy with my Ghanaian pancakes made with a twist. Now you can have your favorite snack/ breakfast without feeling guilty. Make this easy dish for yourself, friends, and family.
Serving for 4 to 6 people
Ingredients
5 tablespoons of semi-salted butter
500ml of Milk
4 medium cups of flour
Vanilla essence
4 eggs
3 teaspoons of nutmeg
1 medium cup of oats
Small cup of honey
2 yellow lemons
1 tablespoon of brown sugar
Utensils you'll need
Blender or mixer (If you don't have any of them, you can mix everything manually using a bowl and a wooden spoon)
Frying pan
Ladle
Oil
Bowl
Read Jollof rice: My signature baked butter recipe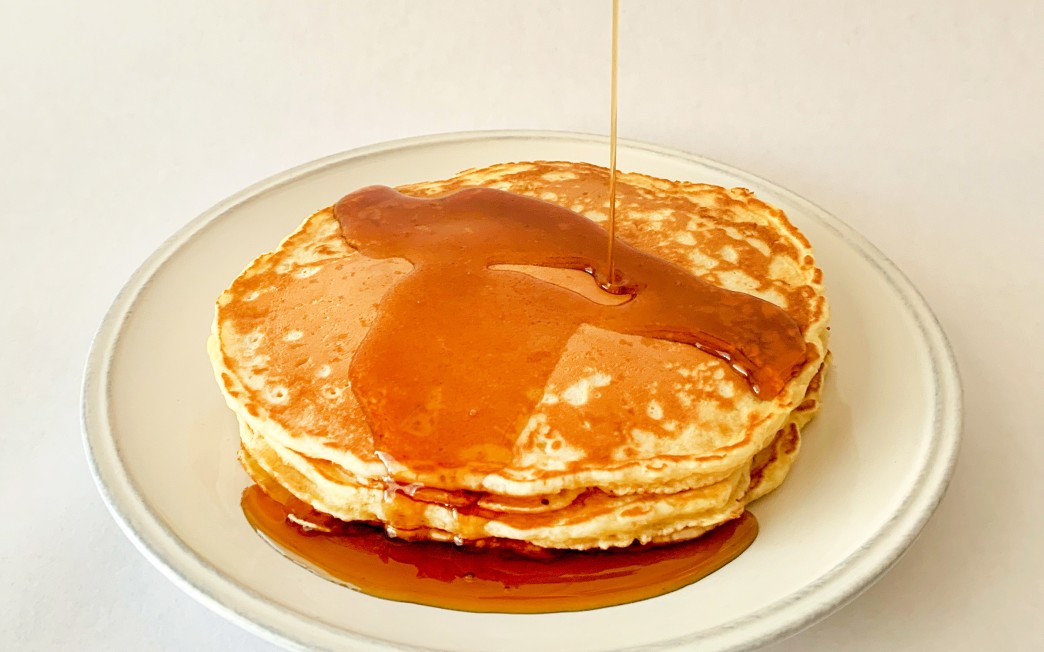 Preparation
Pour your medium cup of oats into a blender (If you don't have a blender you can put the oats into a small/portable mortar and pound with pestle till smooth. You also have the option of putting the oats into a ziplock bag and grinding it with a rolling pin)
Blend until flour becomes smooth
Pour flour into a bowl and set aside
Crack your eggs open
Put them in the blender and throw shells away
Add your milk
Add your 4 tablespoons of butter
Add one tablespoon of vanilla essence
Add the 3 teaspoons of nutmeg
Add the flour
Pour in the blended oats
Add the brown sugar
Blend thoroughly
Pour blended mix in a bowl
Heat your frying pan on the stove
Keep fire at medium heat
Fetch mix with ladle and pour into the frying pan
Use two ladles of the mix to make a medium/large pancake
Make sure once you pour mix into frying pan you turn the frying pan until the mix fills the pan
Let each side cook for 1 to 2 minutes on low to medium heat
The goal is to have each side look light brown
Honey and lemon syrup preparation
Pour the small cup into bowl
Squeeze the lemon juice into it

Mix thoroughly

Drizzle the lemon and honey syrup on pancake and serve hot
You can serve pancakes with my healthy tropical smoothie
Read My simple sweet and spicy mpoto mpoto recipe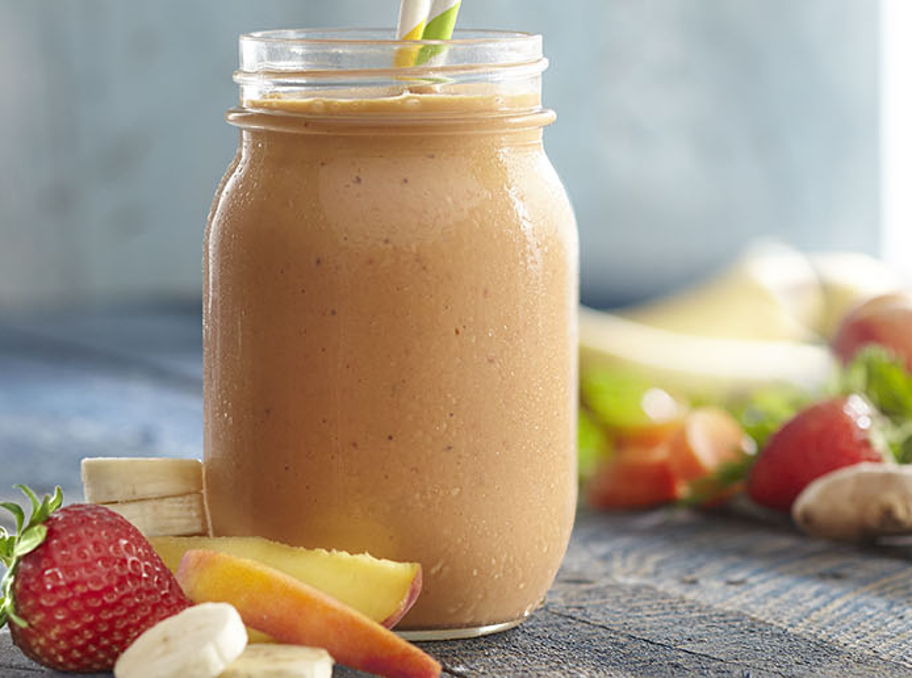 My healthy tropical smoothie recipe
Serving for 4 to 6 people
Ingredients
500ml of unsweetened Greek yogurt
2 small pawpaw
1 medium pineapple
3 bananas
2 peach
4 Strawberries
small cup of blueberries
1 small cup of honey
small cup of ice
Utensils Needed
Knife
Chopping board
Blender
Tablespoon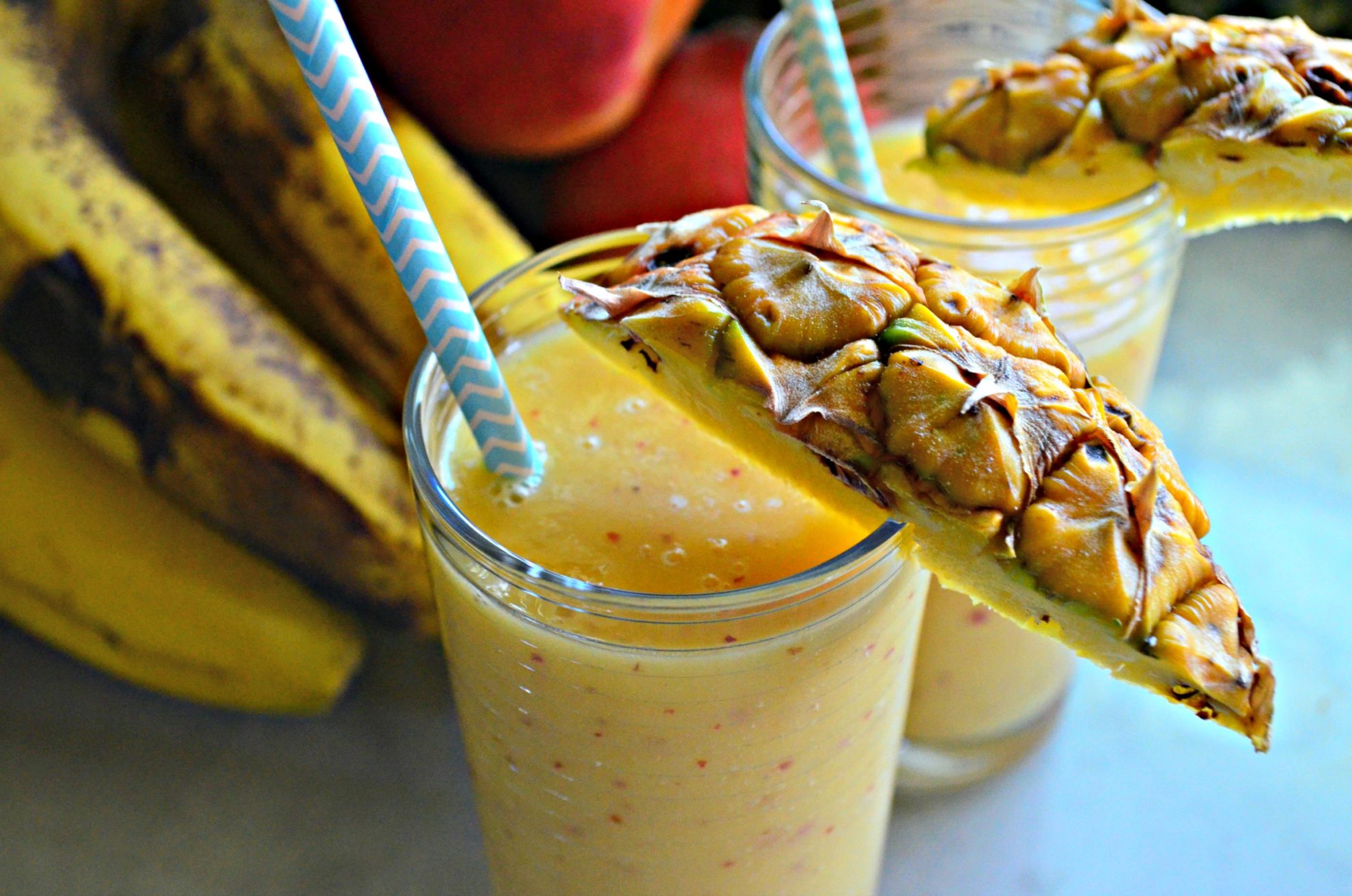 Preparation
Cut off the skin of your pawpaw, remove the seeds, and cut it up into small sizes
Cut off the skin of the pineapple and cut it up into small pieces
Peel the bananas and cut them up into pieces
Peel the skin of the peach and cut it up into small pieces
Cut up the strawberries into two
The blueberries don't need cutting!
Put your cut fruit into a big ziplock bag or a bowl with a lid

Put it in the freezer for 12hrs to 24hrs

Put your frozen fruit into a blender
Add the 500 ml of unsweetened Greek yogurt
Pour in the 1 cup of honey
Add the small cup of ice
Blend the mix thoroughly
Your tropical smoothie is ready for serving. Enjoy this smoothie either with the pancakes for breakfast or it can be drank without anything. It is also a good dinner option after a nice work out.