Buy any two products from our selection for the price of one.
Promo Conditions:
Discounts on selected items. Choose any two products from our range of shoes , dresses, tops and trousers for kids and PAY FOR ONE. 
Open Hours:
Mon: 8:00 AM – 8:00 PM
Tue: 8:00 AM – 8:00 PM
Wed: 8:00 AM – 8:00 PM
Thu: 8:00 AM – 8:00 PM
Fri: 8:00 AM – 8:00 PM
Sat: 8:00 AM – 8:00 PM
  
We accept Mobile money and all kinds of e-payments.

Walk into our Shop and give your adorable kids a brand new look!
No Document for this coupon
This promo isn't rated yet.
Most popular coupons
---
23% Discount OFF oraimo FreePods Pro Wireless Earbuds
oraimo Smart Accessories, Accra
Enjoy a 23% DISCOUNT whenever you purchase the ALL NEW oraimo FreePods Pro ANC Active Noise Cancellation TWS True Wireless Earbuds
---
Buy-One-Get-One-Free
Artist Pizza, Spintex Road, Accra
Choose any one of our hot and delicious pizza varieties on Friday or Saturday, and get a free extra pizza.
---
Whopper Wednesday at Burger King
Burger King Ghana, Accra
Get 2 Whopper Burgers + 2 Medium Fries + 2 Free Drinks for only GHS 55
---
---
Coupon like this one
---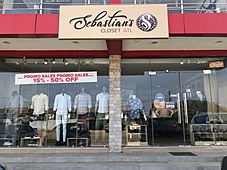 🔥🔥HOT PROMO! 🔥🔥Come by our shop anytime from now till July 31st, 2020 and enjoy 15% - 50% discount on all our products.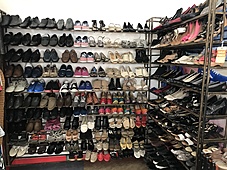 Come by Gladamak Clothing Concept between now and September 30th and enjoy from 10% to 30% Discount on all our clothes.