PROMO PROMO ! 50% off all our high quality Turkish doors
Don't miss this opportunity! Secure your house and safety with 50% discount till the end of June.
For the best of security and internal doors, look no further than Caretta Furniture Ghana. We have in stock a wide range of Turkish security doors with Turkish technology locks for your maximum security. Our modern and pleasant styled internal doors are water and sun resistant and are designed to offer an aesthetic touch to your living space. With Caretta, you are assured of a comfortable and healthy sleep.

Promo Conditions:
Promo is available to ONLY users with a valid coupon.
Coupons can be presented in both printed and electronic forms.
We accept all forms of payment.

For enquiries, Kindly call 050 618 7090 or 055 956 1797. You can also visit our showroom located at Coastal Estate bus stop, Spintex Rd.
No Document for this coupon
This promo isn't rated yet.
---
Coupon like this one
---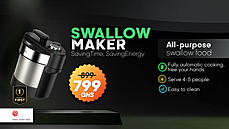 Enjoy a 50 DISCOUNT when you purchase Syinix World's first swallow maker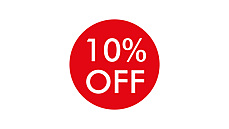 Enjoy 10% discount off all luxury furniture available in-store.